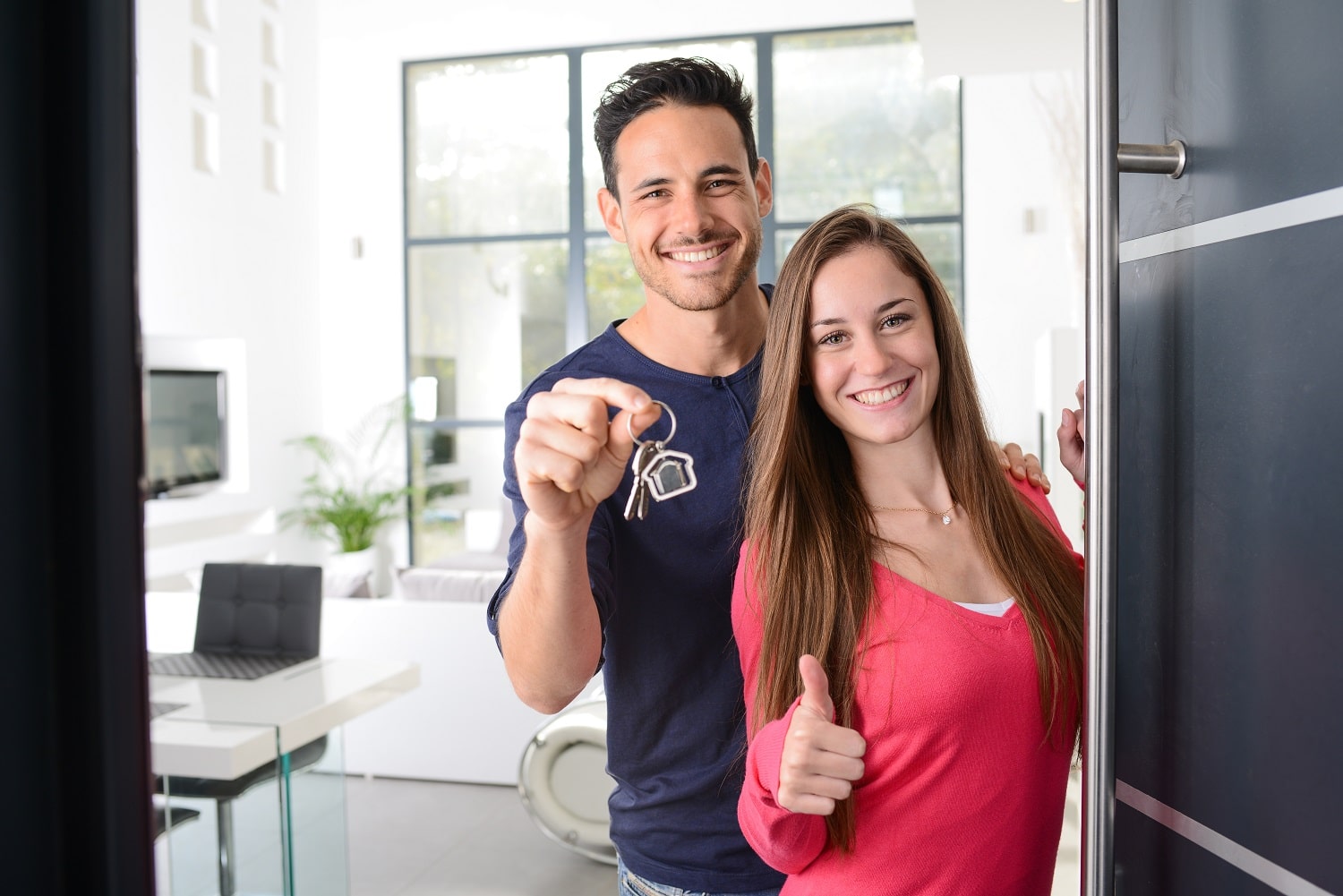 Property Survey Specialists across Ireland
Comprehensive property surveys by chartered & qualified Engineers and Building Surveyors in Ireland.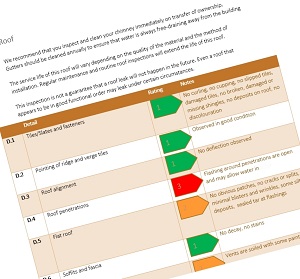 HomeCheck Engineers and Surveyors specialise in services for home buyers and sellers, most commonly, pre-purchase surveys (also known as a property survey) for prospective homebuyers. From Donegal, south to Limerick and from Galway, across the midlands to Dublin, our skilled and qualified Civil Engineers and Building Surveyors offer clients peace of mind and assurance that after engaging with HomeCheck, they are aware of the true condition of a residential property.
Purchasing or selling a property in Ireland can be exciting, but it also comes with many important considerations. Is the property's condition as advertised, will the buyer have expensive repairs in the future, or will a sale fall through due to a hidden defect? Knowing the actual condition of a home or apartment can mean the difference between a smooth change of ownership or paying very significant sums of money in repairs.
Getting a property professionally surveyed is essential before committing to the purchase of a property. HomeCheck is your number one choice across Ireland for comprehensive property surveys and more.
What is a Property Survey?
Most often, clients require a service that is called by a number of different names; house survey, pre-purchase survey, or structural survey – a thorough assessment of the condition of a property. These surveys are often carried out on behalf of prospective buyers of a property before completing their purchase and seek to identify any maintenance, repair or defects that may or may not be obvious to the buyer (or seller).
Home property surveys thus provide superb value for buyers, giving them ample information regarding the true condition of a property before committing to what might be a costly mistake, or otherwise giving them the ability to renegotiate an offer by requesting that the seller make the needed repairs.
Property Survey Types and Services

Pre-purchase Surveys
Pre-purchase surveys (also referred to as property condition surveys, house surveys, structural surveys or just property surveys) are assessments of the true condition of a property. These surveys are normally carried out after an offer has been negotiated and the buyer and seller have gone 'Sale Agreed' but before final contracts are signed. They are most suited to secondhand properties (not new builds) and are typically requested by the buyer.

Property Condition Surveys
Aside from buying a new property, homeowners often need a survey of their own property for various reasons, such as preparation for selling, problem-solving or just peace of mind. HomeCheck's property condition surveys are akin to an NCT test for your property, giving you a clear oversight on the current state of your home or rental property.

Snag lists
When buying a newly built property, the last step prior to taking ownership of the property is to have a Snag List compiled. New builds inevitably contain poor workmanship, defects or unfinished cosmetic work by the building contractor that can easily be addressed prior to the homebuyer after moving in. A snag list is an engineer or surveyor's report emanating from the inspection of the new build, identifying any snags on the property that the contractor needs to address before the sale is closed.

Other Engineer's Reports
Building surveys dealing with specific items such as dampness or a structural issue are also provided by HomeCheck, with a written report detailing the Surveyor or Engineers findings. These typically involve an in-person inspection of the property which analyses the condition according to the clients' area of concern. The findings of the engineer/surveyor are then compiled in an engineer's report which will detail the condition and advise on the next steps and remedial action or fixes where applicable.

Certificate of Compliance with Planning Permission
Property owners looking to sell their property need to provide potential buyers with a document comparing the features of the property with the planning permissions granted for the property. Differences between the planning permission granted and what was built do not necessarily prevent a sale from going through, but buyers' solicitors will insist on their clients having a clear picture of any discrepancies prior to purchase. HomeCheck Engineers and Surveyors can provide a Certificate of Compliance, also known as an Opinion on Planning Compliance.

Land Registry Maps
The report can then be used in negotiations for home or apartment purchase agreements, whereby any defects or discrepancies such as Compulsory First Registration is the process by which any property unregistered in Ireland with the Property Registration Authority must be added to the registry the next time the ownership is transferred. Where applicable, the buyer is required to submit a map outlining the legal boundaries and location of the property, prepared by a qualified Engineer or Building Surveyor.
Take a look at what our clients say about us: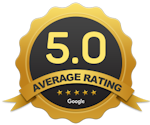 ….We received a very comprehensive survey from the engineer. We would highly recommend HomeCheck for peace of mind before purchasing a property. Engineers are highly qualified and the report was done quickly and thoroughly….- Aideen
Who Carries Out Property Surveys?
A property surveyor in Ireland must be a licensed, chartered Civil Engineer or Building Surveyor with the qualifications and experience necessary to perform a rigorous inspection of the property and to compile an engineer's report with key findings from the site survey.
In addition to the relevant qualifications, it is always wise to choose an engineering consultancy with Engineers/Surveyors that are registered with professional bodies such as Engineers Ireland, SCSI or CABE. HomeCheck's team is fully qualified, fully insured by carrying their own Professional Indemnity Insurance and possesses the expertise needed to provide clients with high-quality surveys.
Why Would Someone Survey My Property?
In Ireland, the onus is on the buyer to take all precautions before committing to the purchase of a residential property. The seller may, consciously or not, be selling a property in need of costly repairs. A fresh coat of paint might cover up mould or dampness, or a judiciously placed piece of furniture might hide a tell-tale crack or other structural defect during a viewing of the property.
A professional engineers report can identify any problems before the sale is finalised. Buying a home is an probably the largest investment most people will make in their lives, therefore, a property survey is strongly recommended.
How Much Does it Cost to Survey Property?
Property survey fees vary depending on the type of survey and its complexity as well as on the type, location, and size of the property to be surveyed. Properties with extensive faults and problems may require longer inspections. This means that the cost to have a property surveyed can change from one property to another, even if they appear to be similar from the outside.
The average cost of a property survey from HomeCheck is approximately:

Pre-purchase Surveys: €300-€450 ex VAT
Snag Lists: €200-€300 ex VAT
Planning Searches from €150 ex VAT
Certificates of Compliance: from €300 ex VAT

Land Registry Maps: from €300 ex VAT
Home/Property Condition Surveys: €300-€450 ex VAT
Other site surveys with verbal reports €200 ex VAT
HomeCheck provides quick, free, no-obligation quotes for property surveys. Don't hesitate to get in touch with our team of experts today for a more accurate quote for your property.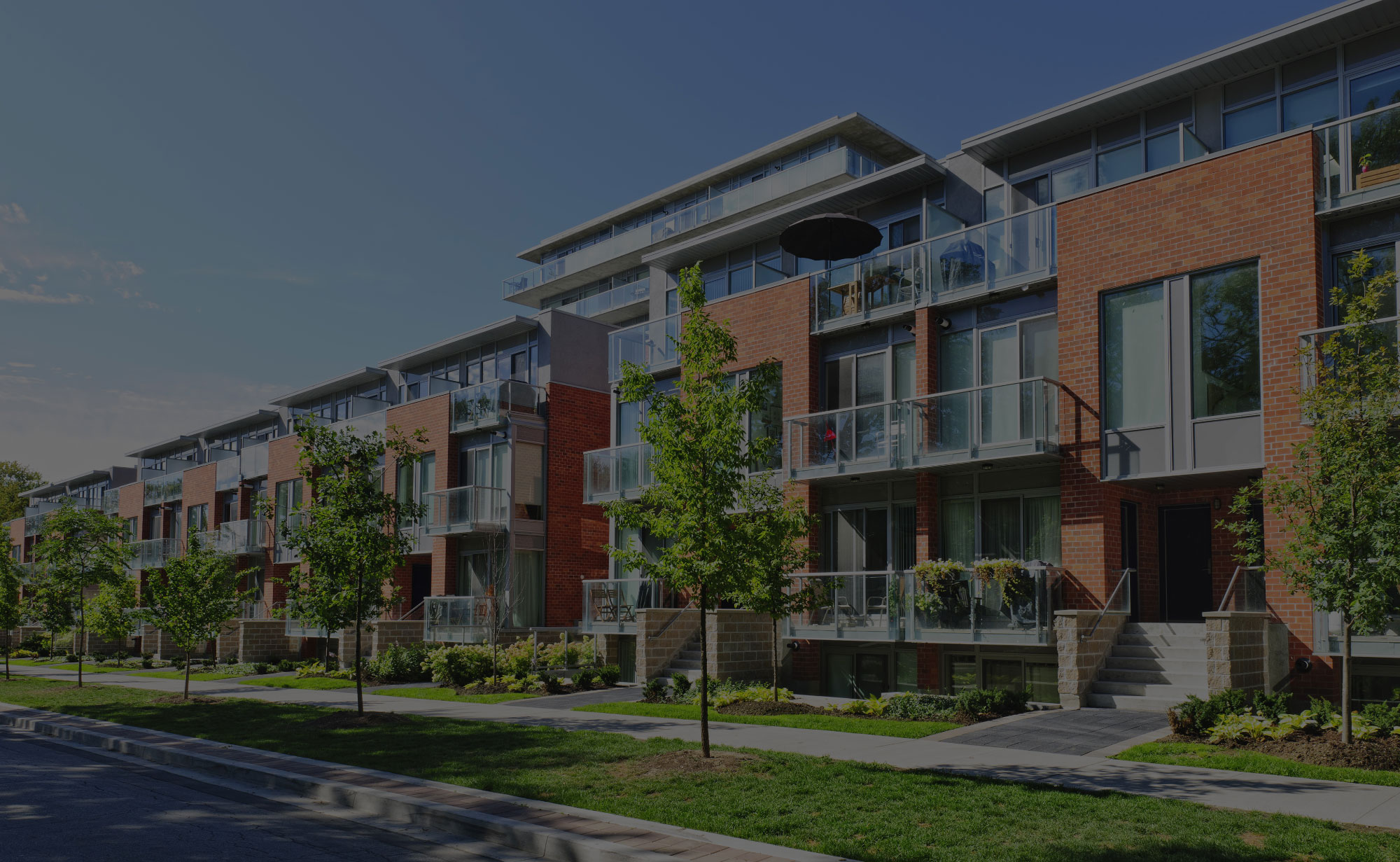 Detailed Property Survey by our Engineers and Surveyors.
Our Process

Get a quick quote from HomeCheck
Fill out our quote form or pick up the telephone and call us today to request a free, no-obligation quote. We won't share any personally identifiable information with any third parties and will only use it to contact you.

We email our quote
Upon receiving your quote request, HomeCheck will respond to you within a few hours during normal business hours with a quotation. Weekend and bank holiday requests will be answered on the following business day.

Give us the green light
After receiving our quote, you're free to decide if you'd like to proceed. Let us know if you're interested and we will arrange for one of our Engineers/Surveyors to visit the property to conduct the survey.

We conduct the survey
The HomeCheck Engineer/Surveyor will perform a complete inspection of the property, taking note of structural flaws/defects, maintenance issues, snags, or any other issues they identify with the property. HomeCheck Surveyors and Engineers usually complete the survey approximately 5 business days after the request to carry out the survey is received.

Download and pay
In a few business days, the Engineer/Surveyor will compile a full itemised report in plain, jargon-free language along with details for each item. They will provide the report to HomeCheck, who will send it to you via email along with information on how to pay.

Your Report
Once you've received and read the Engineer's report, you can give them a call to go through the report and discuss anything raised in the report or any other questions related to the property you feel they could help with. Sometimes a report will highlight issues that may be significant in terms of your decision to complete the sale. On occasion, this may result in a request that the seller makes the needed changes or that the price is renegotiated to reflect the newly identified issues with the property.
Why Pick HomeCheck?

Experienced
HomeCheck has a wealth of experience in surveys for residential properties, including pre-purchase property surveys, home condition surveys, snag lists, and more. Our qualified team of Civil Engineers and Building Surveyors bring together decades of professional experience under the HomeCheck brand.

Exclusive focus on surveys
All of our services revolve around home and property surveys and related services. Since we focus exclusively on surveys, this means our entire team excels at providing quick turnaround times, affordable rates, and high-quality results for our valued customers. We have invested in technology for property surveys across Ireland, look no further than HomeCheck. Unlike most Engineers and Surveyors, HomeCheck's Engineers and Surveyors specialise in surveying residential properties. Customers can depend on our expertise in this field. 

Fantastic communications
We take customer communications seriously at HomeCheck. We know that buying or selling a house isn't something you do every day. We aim to make our part of the process as simple as possible by responding quickly to quote requests and other queries and maintaining tight timelines for our service provision. Making sense of technical building regulations and engineering terminology shouldn't lead to frustration or confusion. Our reports are jargon-free and designed for everyone to understand. At HomeCheck, all our communications are clear so that clients can confidently act after reviewing the findings of the property survey.
Areas we cover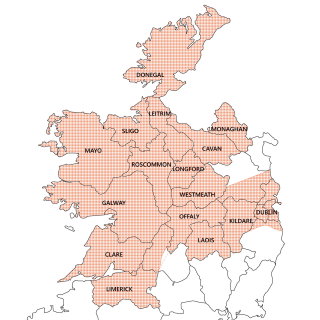 HomeCheck HQ is in Galway City, however, our team of Engineers and Building Surveyors are based across Ireland and cover properties anywhere from north Mayo, down to Limerick and across Connacht, the Midlands over as far as Dublin.
Our property surveys and the other services we provide are available in Galway, Clare, Limerick, Mayo, Roscommon, Sligo, Leitrim, Longford, Cavan, Monaghan, Westmeath, Offaly, Laois, Dublin and Kildare and parts of surrounding counties Donegal, Tipperary, Meath and Wicklow.
Professional Property Surveys from HomeCheck
For anyone interested in purchasing a new home or apartment in Ireland, a property survey is essential. Property is a significant investment that warrants a careful assessment of its condition before spending your hard-earned money.
Get in touch with HomeCheck to request a quote for a property survey today.